What is Awana?
Awana Clubs International is an evangelical ministry that provides Bible-based evangelism and graded discipleship resources for children ages Pre-K – 5th grade (here at Calvary Chapel). The name Awana is an acronym for "Approved Workmen Are Not Ashamed," which comes from their key verse: "Study to shew thyself approved unto God, a workman that needeth not to be ashamed, rightly dividing the word of truth" (2 Timothy 2:15). The goal of Awana is to "reach kids, equip leaders, and change the world" by making one disciple at a time.
The age-based Awana curriculum aims to reach kids and families with the gospel. Awana pairs a small group discipleship handbook with large group teaching. Children learn how to memorize God's Word, study the Bible, and apply it to their lives. As children complete various stages in the Awana program, they earn awards. The night consists of handbook time, worship time, game time, and a biblical message for all groups. Throughout the year we have fun theme nights and activities such as the camp-in and the grand prix. Check out the AWANA calendar below more details.
Cubbies (3 and 4 year olds)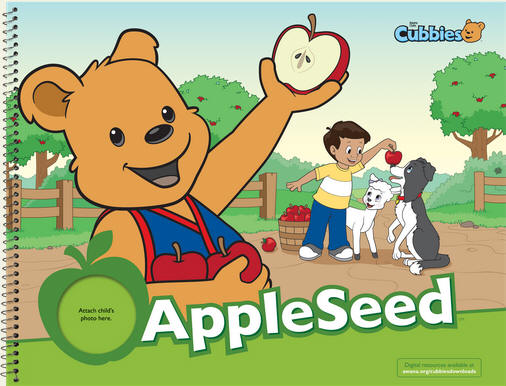 We offer 3 and 4 year olds the opportunity to learn the truths about God, Jesus and salvation through fun learning activities in a handbook. There are 2 handbooks that alternate each year: the Appleseed and the Honeycomb handbook. Your child will need to bring this handbook with them every Wednesday night and wear their vest. Please look it over and work along with your child at home when possible. We will be going over each week's verses with them in class.
Sparks is K through 2nd Grade Truth & Training is 3rd Grade through 5th grade
SPARKS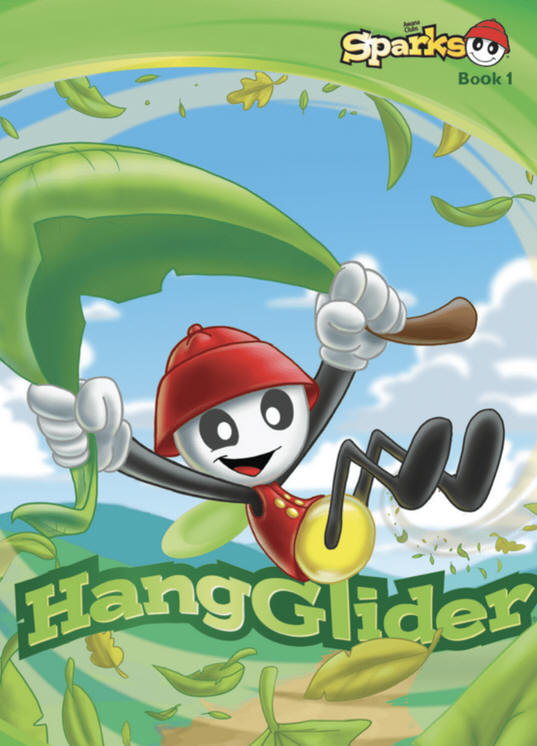 Sparks® ignites the curiosity of early elementary-age kids to learn about the people and events of the Bible, building a foundation of wisdom for knowing Christ.

Sparks is divided into three years, each with a unique rank: HangGlider®, WingRunner® and SkyStormer™. Each year, kids in Sparks:

• Explore the biographies of people of the Bible from a new portion of Scripture
• Memorize Bible verses
• Complete handbook activities
Every new Sparky will need to complete a paper booklet called
"
InFlight
"
before moving on to the books. They should memorize their verses at home and come to AWANA prepared to recite them to a leader.

Each returning Sparky will continue where they left off the previous year.
T&T
The T&T (Truth & Training) curriculum teaches kids the truth of God's Word, trains them to follow Him and practice His grace. In this 3 year curriculum series, kids will explore the fundamental doctrines of Christianity including:

• The character and nature of God
• The structure and sequence of the Bible
• The redemption narrative
• Key practices for followers of Jesus

By encouraging kids to engage in highly biblical and highly relational discipleship, T&T helps students to grow and develop as lifelong followers of Jesus Christ. Every new T&T will be given an entrance booklet called the "Start Zone" that needs to be completed before purchasing the book for the year. Each year will be a different book but everyone will be going through the same book simultaneously. Please try and have your child memorize their verse for that week and come in to recite it to a leader.
How can I involve my child in Awana?
Please download the application form (click here), Fill out the form and turn it in at the Awana table in the hall behind the sanctuary, outside the gym. Any questions can be answered by the Awana representatives at the Awana table.
Calendar of Awana Events
Weekly Schedule
Awana meets each Wednesday at 7pm (in the gym), at the same time the adult bible study (sanctuary) and both Jr. and Sr. high youth groups (Sunday School rooms) meet. All activities end at 8:30pm.
Awana Calendar 2022- 2023 (Awana began August 31st)
SEPTEMBER

7

14

21

28

Share Store

OCTOBER

5

Candy Counting Contest Starts!

12

MISMATCHED CLOTHES NIGHT!

19

26

Share Store

NOVEMBER

2

Candy Counting Contest Ends!

9

CRAZY HAIR NIGHT!

16

23

NO CHURCH!

30

Share Store

DECEMBER

7

14

21

Share Store

Christmas Party

28

NO CHURCH!

JANUARY

4

PLINKO CONTEST STARTS!

11

MUSTACHE NIGHT!

18

25

Share Store

FEBRUARY

1

PLINKO CONTEST ENDS!

8

STUFFED CRITTER NIGHT!

15

22

Share Store

MARCH

1

8

PJ NIGHT!

15

22

29

Share Store

APRIL

5

12

DRESS IN ONE COLOR NIGHT!

19

26

Share Store

MAY

3

10

SPOT YOUR LEADER NIGHT!

17

24

Share Store

31

AWANA ENDS!

(Closing Ceremonies)