2023 MINISTRY CONFERENCE & MEN'S RETREAT INFO
Ministry Conference Date: Thursday evening & Friday day, April 13th & 14th
Men's Retreat Date: Friday evening & Saturday day, April 14th & 15th
Ages for Men's Retreat: 12 years and up welcome, ages 12-16 must be accompanied by a dad/adult.
Cost: $50 per person Non-Refundable
TO REGISTER

ONLINE
These downloadable MAIL-IN forms below include the schedules and hotel information for those looking to stay local, form(s) must be returned by mail no later than Sunday April 2nd.
IF REGISTERING FOR THE MINISTRY CONFERENCE
IF REGISTERING THE MEN'S RETREAT
THIS YEAR'S SPEAKERS: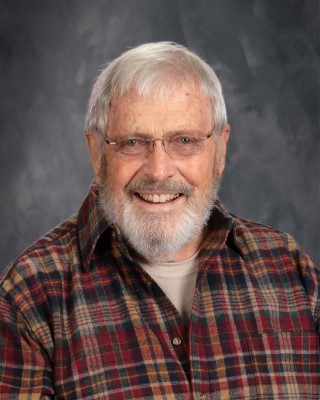 Pastor Bil's great passions have been to serve Christ by feeding His sheep and equipping saints for the continuing ministry of the church. He has spent much of the past several years speaking at churches and conferences in this country and abroad emphasizing the spiritual principles and values that have comprised the vision of Calvary Chapel from its beginnings. Calvary Chapel of Boston (in Rockland) is an outreach of Pastor Bil that began in 1989 with Pastor Randy Cahill and is still thriving today.
Since March of 2005, Scott has had the privilege of serving as Senior Pastor of Calvary Chapel of the Finger Lakes in Farmington, NY; receiving the mantle which was passed on from his father Bil Gallatin who was instrumental in birthing the fellowship in July of 1977. Scott has a passion and vision "for the equipping of the saints, for the work of the ministry, for the edification of the body of Christ." (Ephesians 4.12) by teaching through the Scriptures and discipleship in the sanctuary as well as through his radio ministry "Stay the Course" (HOME - WZXV).
He lives in Macedon with his wife, Shannon and enjoys his role of father to his daughter, Madigan and his son, Bret.
At the start of the Calvary Chapel movement, Pastor Don served for four years as an assistant to pastor Chuck Smith at Calvary Chapel Costa Mesa, CA. Don then moved to Lake Arrowhead where we planted and pastored Calvary Chapel of Lake Arrowhead. During those years he founded Calvary Chapel Bible College in nearby Twin Peaks at the Calvary Chapel Conference Center

. Don had that pioneering spirit and continued to move and pastor other Calvary Chapel's as the need arose. Don then

responded to a long time desire to step out and serve the churches, schools and missionaries that he and his wife Jean love so much around the world through teaching at conferences, retreats, Bible colleges, intern programs, church services, and any other door God opens through Calvary Way (Calvary Way).

Pastor Don also serves as administrator for Calvary Chapel Association with a council of 12 senior pastors who have been with Calvary Chapel 30 years.

SCHEDULE MINISTRY CONFERENCE: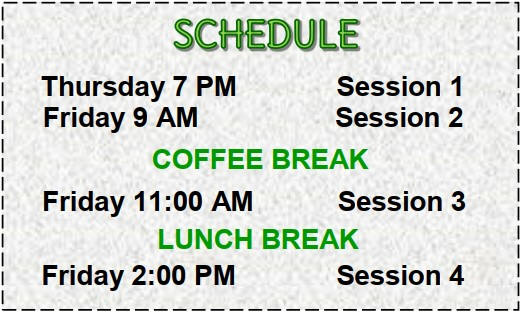 SCHEDULE MEN'S RETREAT:
FOR THOSE LOOKING TO STAY LOCAL: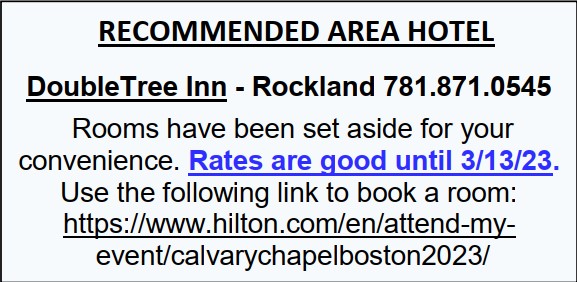 Click here for active link to book hotel: Calvary Chapel Boston (hilton.com)