Featured Books by The Chapel Store
Building a library with quality Bibles, Commentaries and Christian books is a MUST for the serious and maturing Christian. Every other month we will feature various books that are of the highest value to assist believers in their spiritual pursuit. In addition, we will feature books that help develop a Christian world view regarding current issues we believe every Christian should be aware of. Finally, we highlight books that will encourage believers in their walk with the Lord through insightful perspectives on various topics that are of interest to maturing believers.
By Roy Hesson
Do you long for a spiritual transformation to take place in your life With soul-wrenching testimony and marked simplicity, Hession helps you see that through brokenness, humility, and confession, you can prepare your heart to receive the revival and power that God wants for you. Foreword by George Verwer.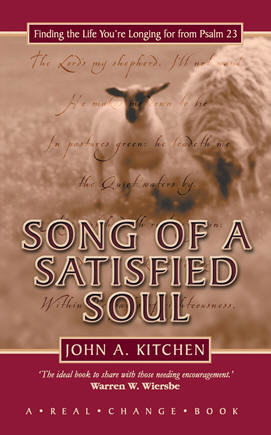 By John Kitchen
We all long for satisfaction. More often than not dashed hopes and frustrated efforts leave us wondering if it is a phantom appetite - forever defying fulfillment. Broken promises, shattered relationships, lost jobs, unfullfiled hopes, dreams and aspirations - they mock us over past failures and our inability to lay hold of the satisfaction we long for. No sooner do we achieve a major goal in life than another immediately presents itself - leaving us in a perpetual chase after contentment.
Above the jeers, however, there rises the sweet strains of a hopeful song. The voice is familiar. The words are well known. But the hope is fresh. The disarming melody melts away despair and disbelief, bidding us to sing along. It is the song of a satisfied soul rising from a contented heart.
In the 23rd Psalm God lifts before us the Song of the Satisfied Soul. It's the promise of a life better than you've dreamt possible. God offers us the intimacy of a personal relationship with Himself . God Himself is our song, the singer, and the substance of the Song of the Satisfied Soul.
True satisfaction in life is found not when all want is removed, but when, above all, we want Christ.

By Jean McClure
Come away on a journey with Jean McClure as she recounts how faithful and good God has been and as she tells of the answers she has found in His word.
She candidly shares about :
. Teenage years of boarding school
. Letting go of her will and letting God lead
. Raising her children
. Revival and miracles
. Driving over her son (yes... it really happened!)
. Facing cancer and other life-threatning illnesses
. Choosing to never complain

This book is more than a biography, it's like sitting down to share a steaming cup of coffee with a good friend. Jean pours out her heart, and points you to Jesus and His word to give you strength for your journey.
.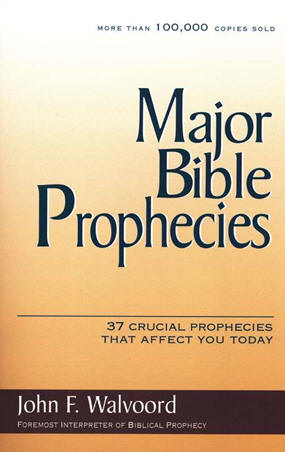 By John Walvoord
The Prophetic Chart of Human Destiny

* The Future of Israel as a Nation * The Rapture and The Great Tribulation * Signs of the Second Coming * The New Heaven and the New Earth * And Much, Much More! Behind the clutter and confusion of world events, a grand pattern is unfolding. And in the midst of a planet that's unraveling at the seams, you have more reason than ever for hope as a Christian, as you look for the imminent return of the King of kings. Now, John F. Walvoord, one of the world's most widely recognized experts on Bible prophecy, examines thirty-seven of the most important biblical prophecies. From earthquakes to events in the Middle East, from the advent of world government to the rise of the Antichrist, Walvoord makes these prophecies easily understandable and shows you how to interpret them in light of today's changing world.
.