UPCOMING EVENTS - scroll down
MIKE & PAM ROZELL - POTTER'S FIELD MINISTRIES
Join us as we host Mike & Pam Rozell from Potter's Field Ministries on Sunday June 12th at 9 & 11am and 6:30pm, Wednesday June 15th at 7:00pm and Sunday June 19th at 9 & 11am (no evening service).
AMIR TSARFATI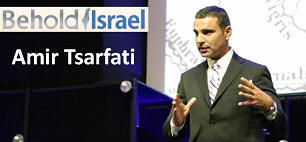 Amir will be giving an update on Middle East events, Wednesday, June 8th at 7pm
CHECK OUT NEW BOOKS FEATURED
Click here or on picture to go to Featured books page!
SIGN THE PETITION DEFENDING BIBLICAL INERRANCY
Prominent evangelical Bible scholars and apologists are teaching that portions of the bible could be fiction or legend. This disturbing trend is sweeping through evangelical seminaries and universities, undermining the trustworthiness of scripture and calling into question the full inerrancy of the Bible. Click on the picture to sign the petition for this battle for the Bible. Stand up before this disturbing trend becomes the norm among the evangelical church.
Not sure what to give?

Give a Chapel Store gift certificate